Project Description: Redesign a distinctive and meaningful brand identity for MonaVie

The left design is MonaVie's trademark and the symbol part of the company logo.
The right logo is the current Corporate Identity (CI) and brand identity that MonaVie is using. We will cover the CI Design in the next project.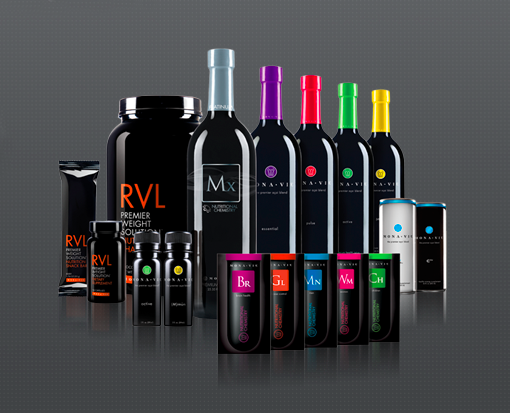 MonaVie's product portfolio
Company Overview and Background
MonaVie is one of the fastest growing companies in the world. MonaVie develops and markets beverages and nutritional supplements based on the health benefits of the Brazilian açai berry. Its products and marketing strategy are designed exclusively for person-to-person distribution.
Visual Problem of the Current Brand Identity
MonaVie's brand identity and portfolio reflects a series of different visual treatments that were created at various points in time to fulfill various business objectives and strategies. As a result, Monavie's brand identity and/or the product portfolio lacks visual cohesiveness and clarity. The ultimate design solution should consistently incorporate company-branding elements, and achieve a cohesive visual appearance across the line.
Project Strategy
In order to most efficiently execute this project, the redesign should be conducted
in following six phases:
Phase 1 – Complete visual audit of existing company's brand identity as well as a visual audit of the top three competitors' portfolios.
Phase 2 – Develop a maximum of three creative design concepts that meet project business objectives, further refine them, and test all concepts with target audiences.
Phase 3 – Select a final concept, fully develop it, and perform final testing.
Phase 4 – Develop approval presentation.
Phase 5 – Implement approved design solution.
Phase 6 – Develop measurement metrics.
Project Dateline: November 8, 2012 (Oct. 25 – Nov. 8, 2 weeks)