Dear students:
The date range of Taiwan 2018 English Summer Camp is June 23 – July 22, 2018. Please make sure to arrive Taipei no late than the afternoon of June 23, 2018. You need to book your departure flight from the U.S. on June 22, and arrive Taipei Taoyuan International Airport (TPE) at the afternoon of June 23, 2018. The following flights are the references for your flight booking. You can arrive Taipei early and/or depart Taipei after July 22 if you plan to stay Taiwan longer and to travel to another country in Southeast Asia after our trip.
Please keep in mind that you will be reimbursed $300 USD after you arrive Taiwan.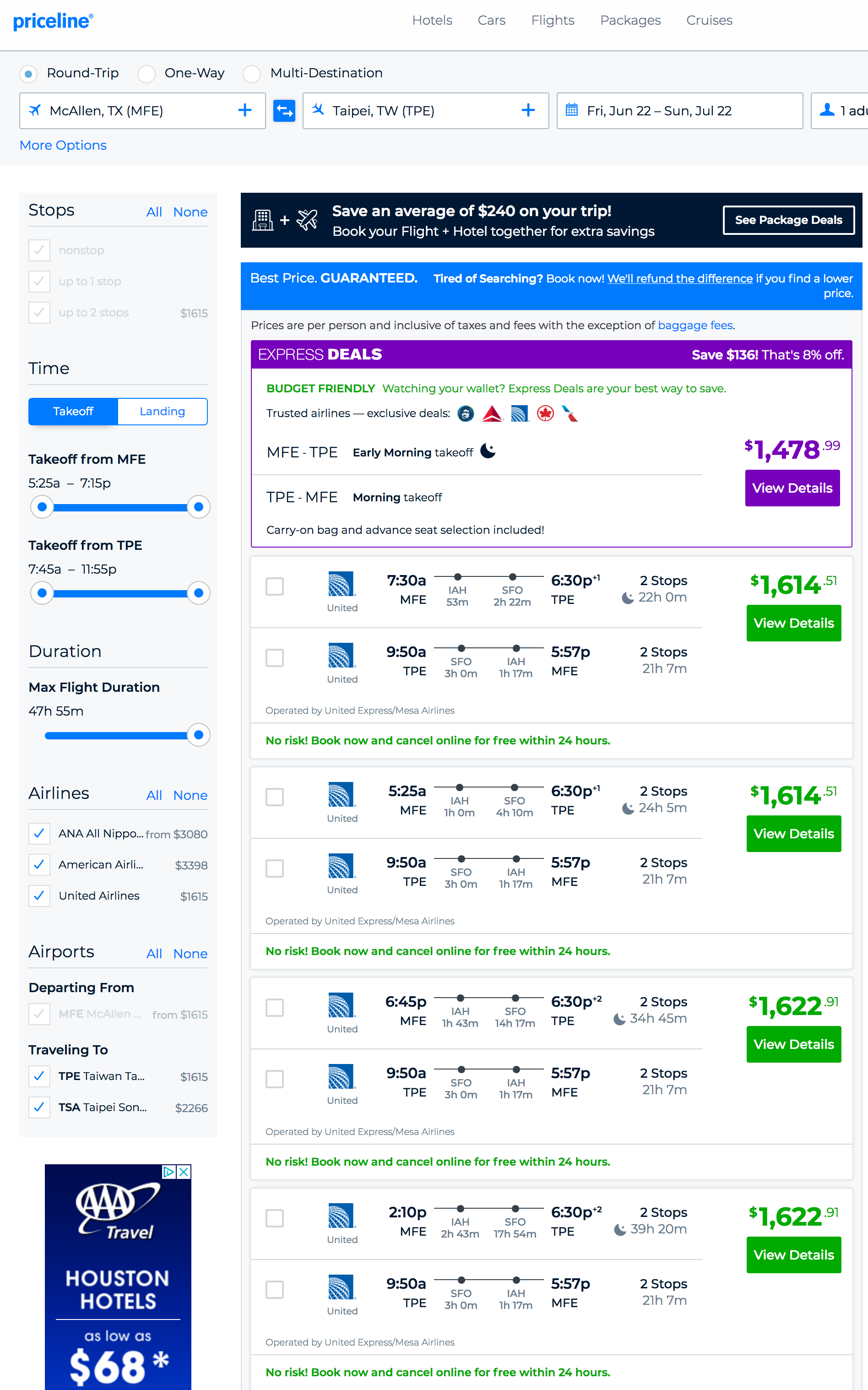 Please email me a screenshot about your flight detail especially the flight number and arrival time, so that English Camp staff can pick up you at Taipei Taoyuan International Airport on time.
After you arrive Taiwan, Taiwan local department of education will reimburse you $300 USD (based on your boarding pass and flight ticket).
First option ($1431):
https://www.priceline.com/fly/deals/express/MFE-TPE-20180622/TPE-MFE-20180722/?cabin-class=ECO&search-type=0110&num-adults=1&search-key=1506755464303&new-tab=true
---
United Airlines (UA 871) Depart from San Francisco to Taipei on June 22, 2018 (SFO – TPE)
Arrival: 6:30 pm, June 23, Taipei (TPE) Terminal 2

United Airlines (UA 872): 9:50 am, July 22 (TPE – SFO)
Departure for returning U.S. after the English Camp
---
Third Option