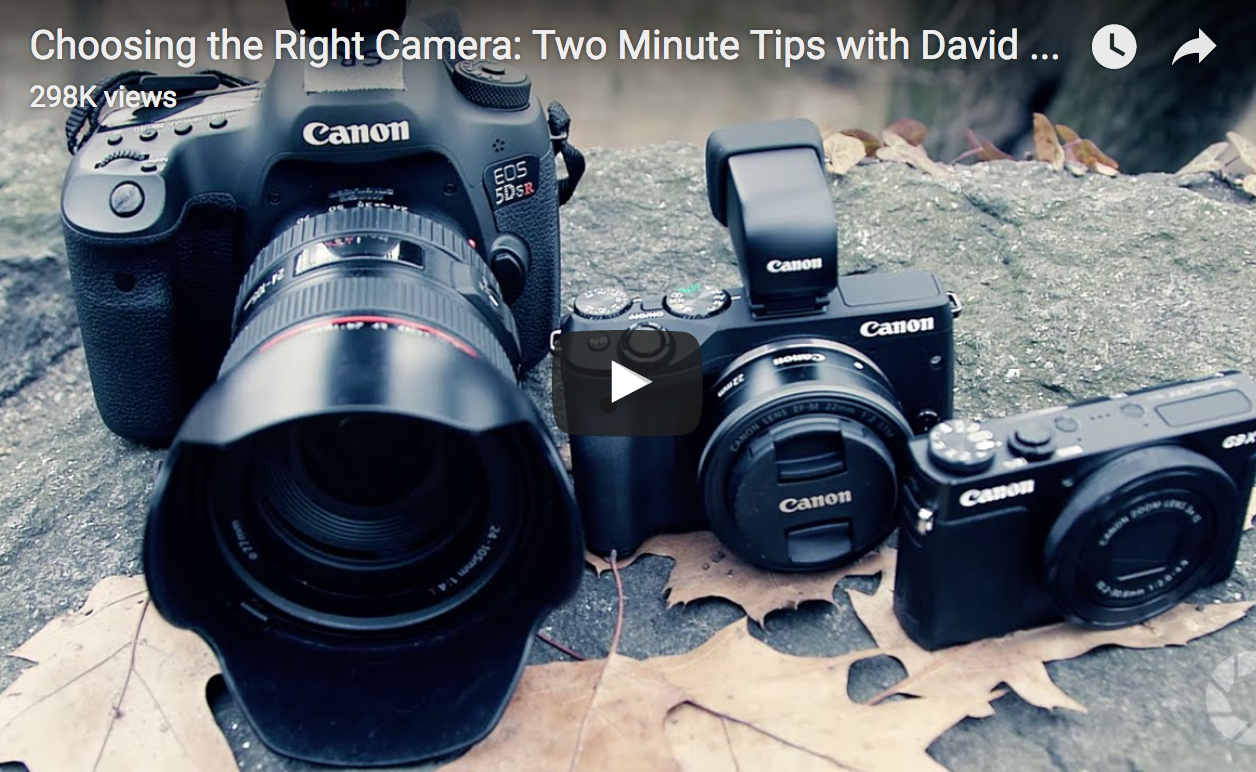 Some of you may already have a DSLR camera. For those students who don't have, I would like to give you some recommendations if your budget allows you to purchase a semi-professional or an entry level digital camera. If you plan to purchase a new camera and/or lens within 2017, here comes some information for your reference.
Canon :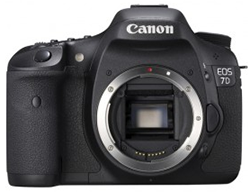 Canon EOS 7D Mark II or Canon 70D are Canon's two best semi-pro digital SLR cameras for entry-level. If your budget allows you to have more advanced choices, you may think about Canon EOS 6D Mark II, a full frame professional DSLR camera instead.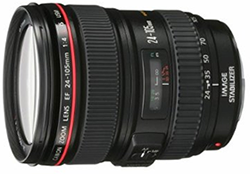 In addition, if you plan to equip a professional lens for the Canon EOS DSLR Camera,
Canon EF 24-105mm f/4 L IS USM Lens is a good option.
Canon EOS 80D Digital SLR Kit with EF-S 18-55mm f/3.5-5.6 Image Stabilization STM Len
https://www.amazon.com/Canon-Digital-18-55mm-3-5-5-6-Stabilization/dp/B01BUYJXMA/ref=sr_1_6?s=photo&ie=UTF8&qid=1473740090&sr=1-6&keywords=Canon+80D
Nikon :
Nikon D5500 or Nikon D7100 is a great option for entry level digital photographers
---
Mirrorless Camera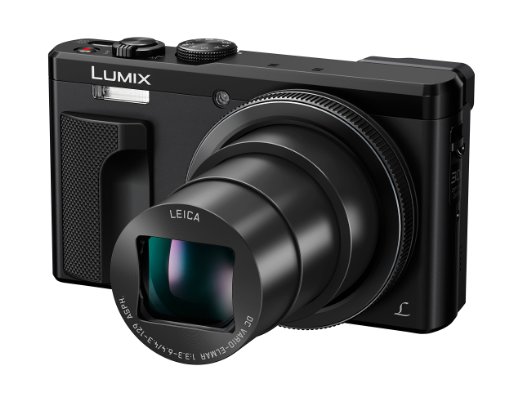 Panasonic DMC-ZS60K Lumix 4k Digital Camera 18 Megapixels, 24-720mm LEICA DC Lens Zoom, Wi-Fi ($447)

http://www.amazon.com/Panasonic-DMC-ZS60K-Digital-Megapixels-24-720mm/dp/B00KW5OKU4/ref=sr_1_1?ie=UTF8&qid=1456813093&sr=8-1&keywords=B00KW5OKU4|B010NU5AX8|B01A86MXVE
http://www.digitalcamera-hq.com/products/panasonic-lumix-zs60-review
---
Ritz Camera Canon EOS Rebel T6i 24.2 MP SLR Camera Bundle with Accessory (19 Items) $749

https://www.amazon.com/dp/B00W8FN03Y/ref=dra_a_rv_ff_fx_xx_P2000_1000?tag=dradisplay-20&ascsubtag=939b5ebb4c9af8c3f4c994cfc507aa4a_S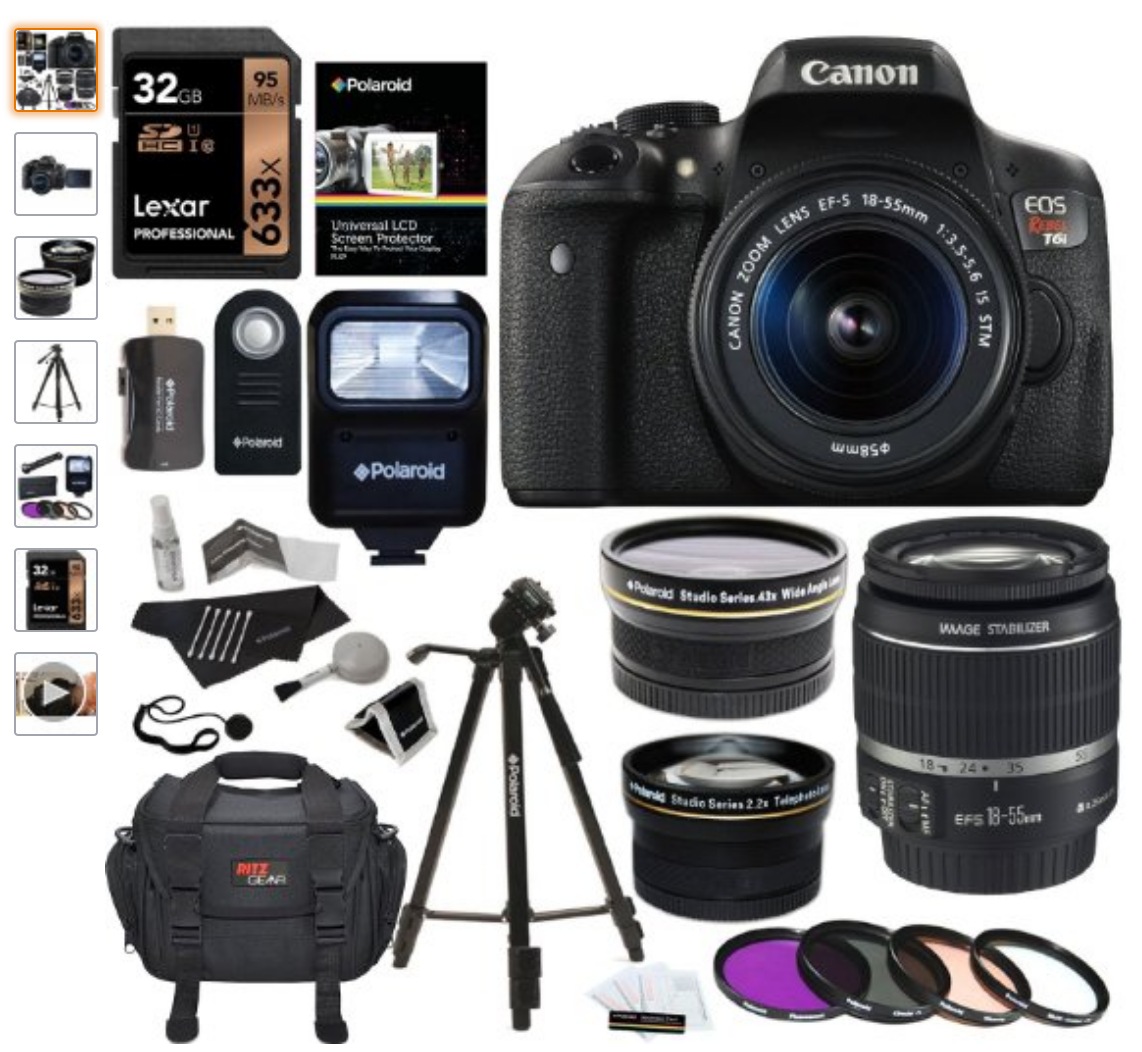 Nikon D5500 24.2 Megapixel DSLR Camera
https://www.42photo.com/Product/nikon-d5500-24-2-megapixel-dslr-camera-w-18-55mm-lens/112602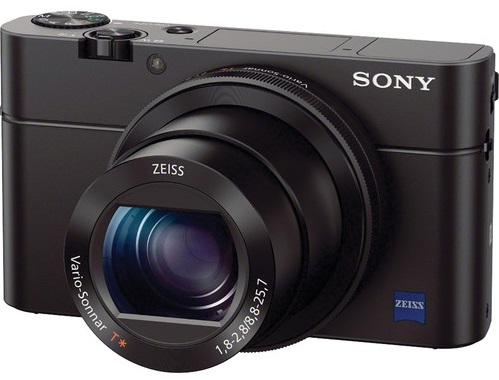 Sony DSC-RX100 III 20.1 Megapixel Digital Camera
https://www.42photo.com/Product/sony-dsc-rx100-iii-20-1-megapixel-digital-camera/109810
---
Sony Alpha a6300 Mirrorless Digital Camera ($848)
https://www.amazon.com/dp/B007GK50X4?ref=dacx_dp_2595305930201_3280901660701&me=ATVPDKIKX0DER&aaxitk=OReGzWPMYsgTt1EwDihs2A#Ask