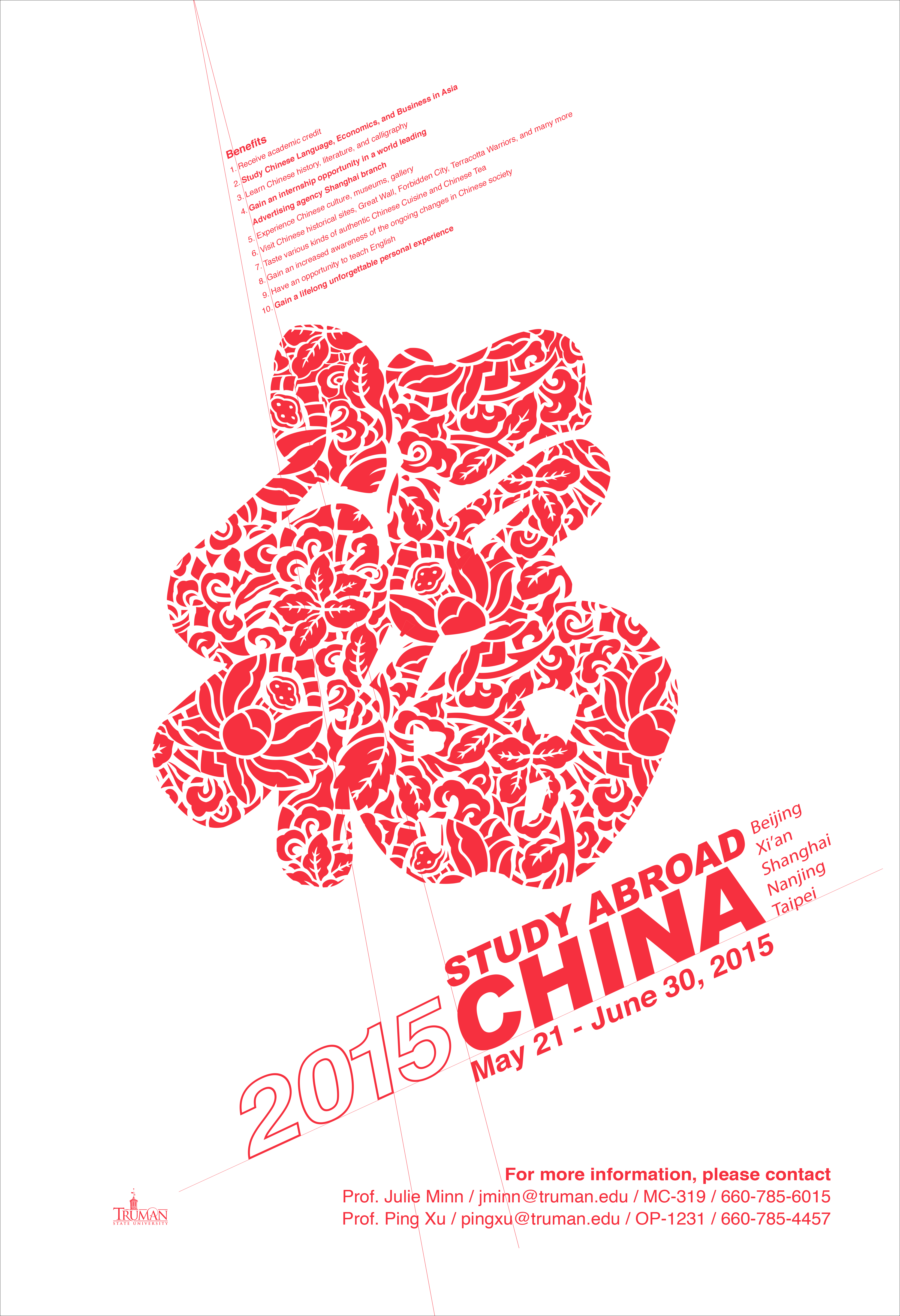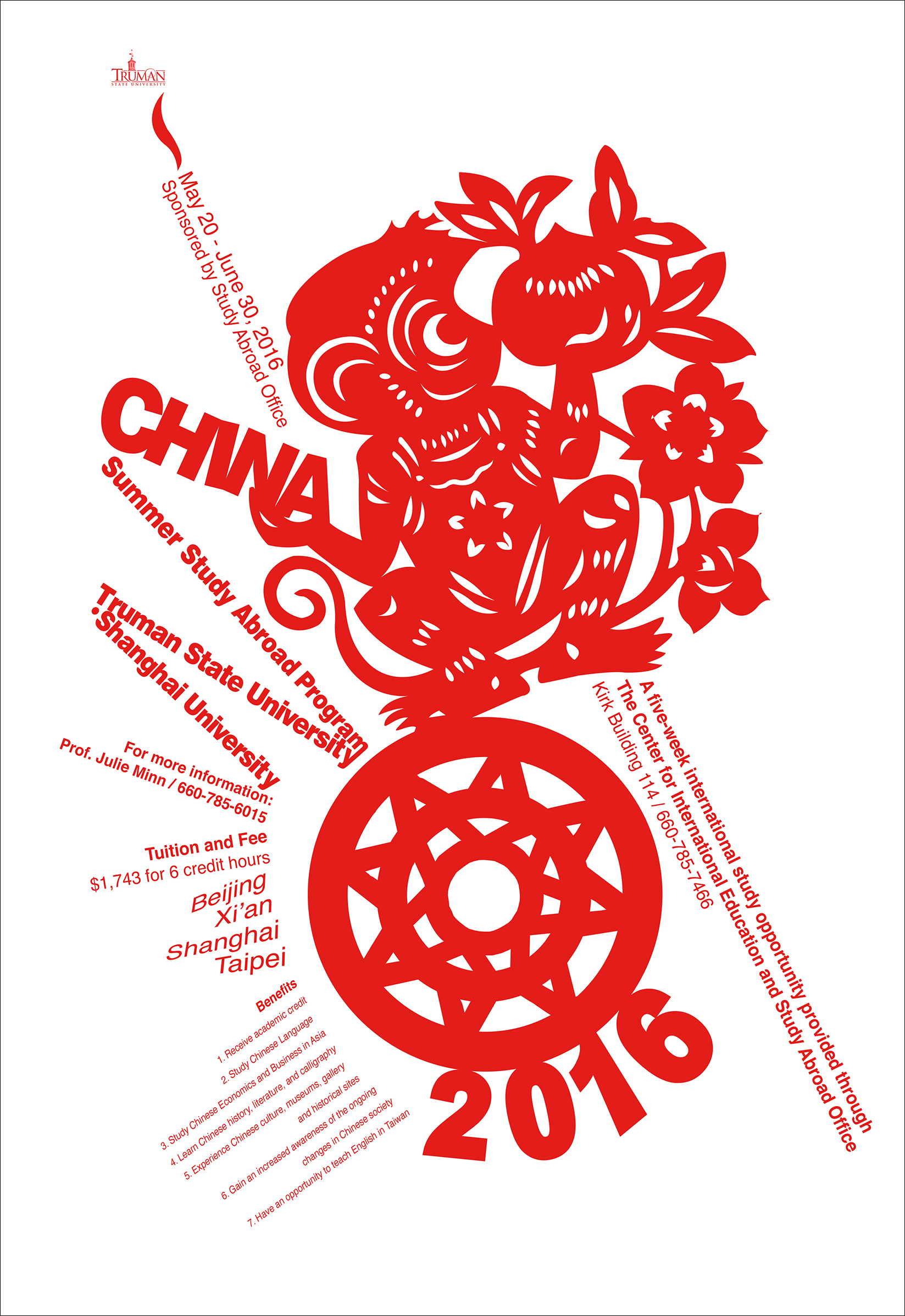 Truman Study Abroad China – Poster Campaign
Created for Center for International Education and Study Abroad Office, Truman State University
Credit: Creative Director / Art Director / Graphic Designer / Illustrator: Ping Xu
Category: S09B / Poster
Award: American Advertising Award 2016 / AAF-RGV / Sliver Award Professional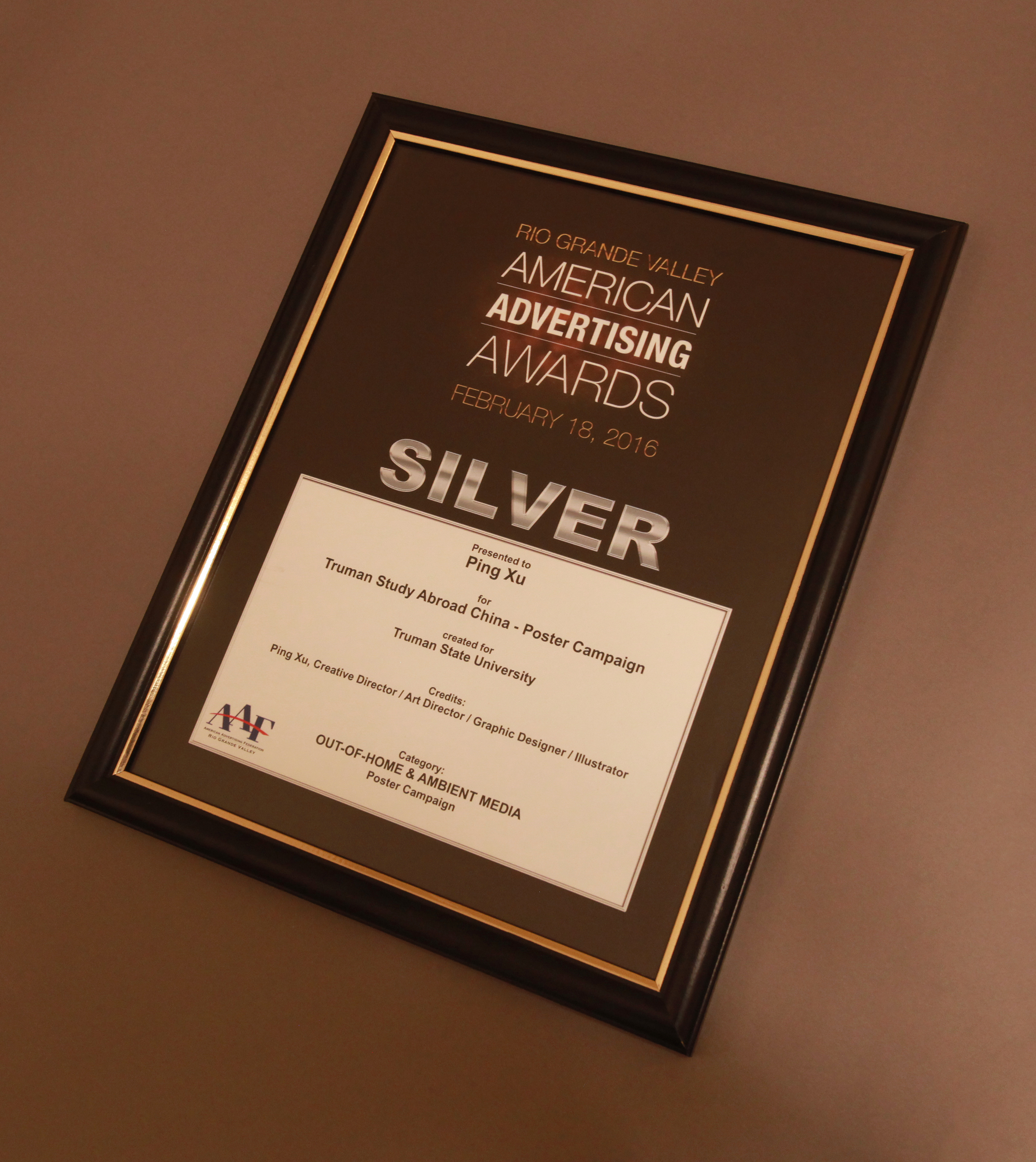 Project URL:
https://www.behance.net/gallery/31875779/Truman-State-Study-Abroad-Poster-Campaign
Project Date:
Truman Study Abroad China Poster 2015: February 15, 2015
Truman Study Abroad China Poster 2016: December 2, 2015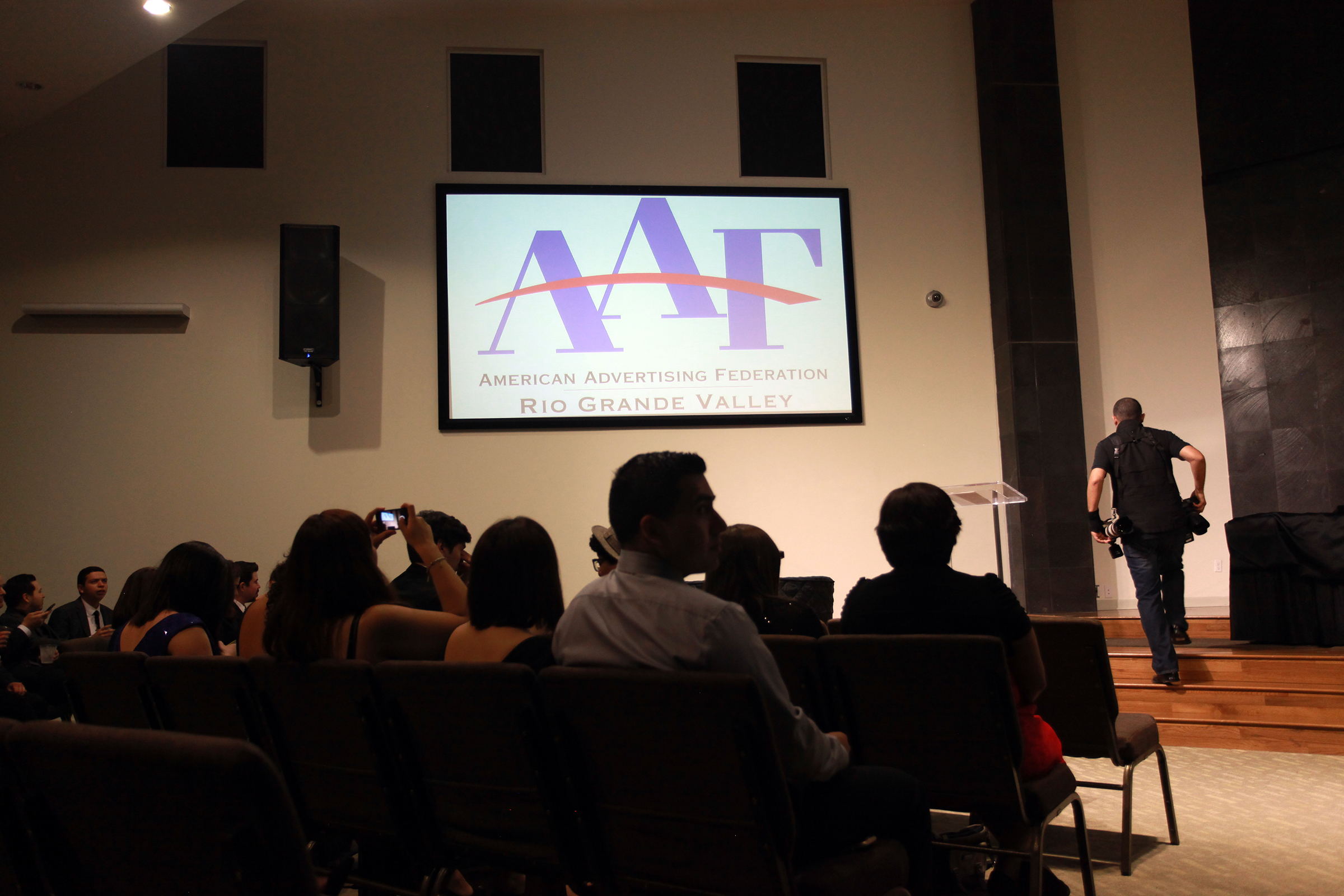 Photo credit: Ping Xu
The American Advertising Awards, formerly the ADDYs, is the advertising industry's largest and most representative competition, attracting over 40,000 entries every year in local AAF Club (Ad Club) competitions. The mission of the American Advertising Awards competition is to recognize and reward the creative spirit of excellence in the art of advertising.
Selection of the most creative entry in each category is affected by a scoring process in which a panel of judges evaluates all creative dimensions of every entry. A GOLD ADDY is recognition of the highest level of creative excellence and is judged to be superior to all other entries in the category. Entries that are also considered outstanding and worthy of recognition receive a SILVER ADDY. The number of awards given in each category is determined by the judges, based on the relative quality of work in that category.
The Gala and presentation of American Advertising Awards 2016 of AAF Rio Grande Valley was held on Thursday, February 18 at 6:30 p.m. at Legacy, McAllen, Texas.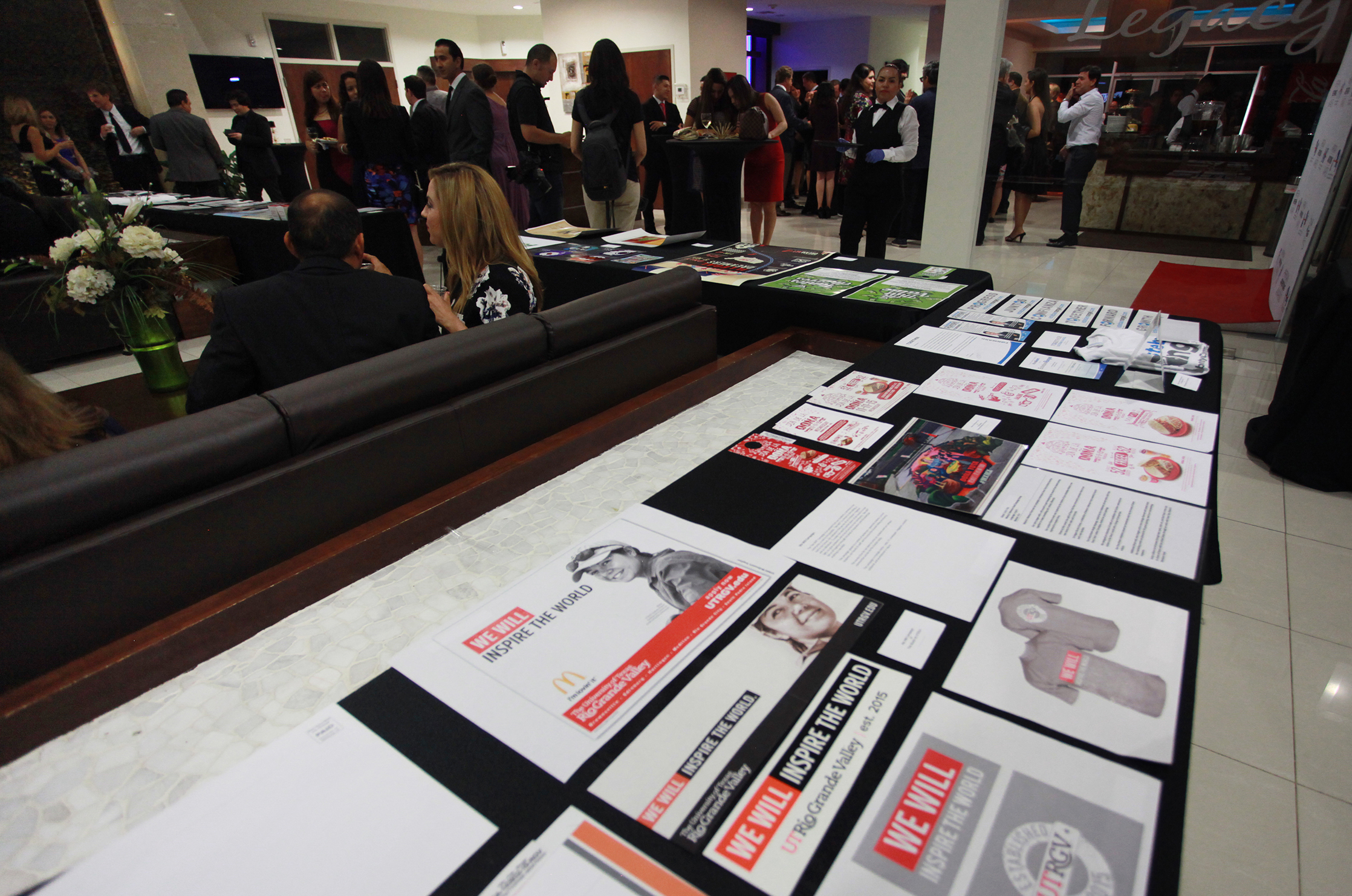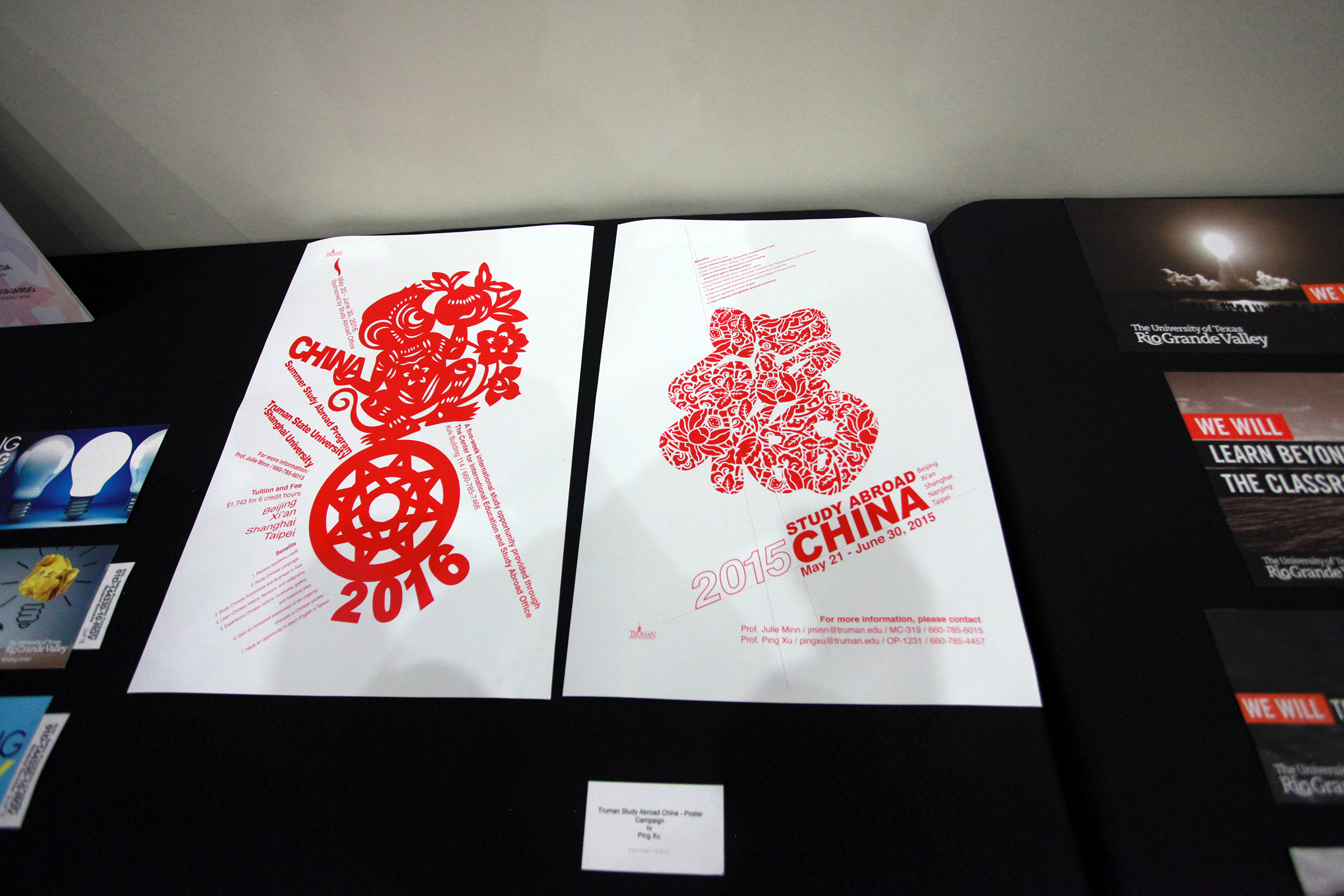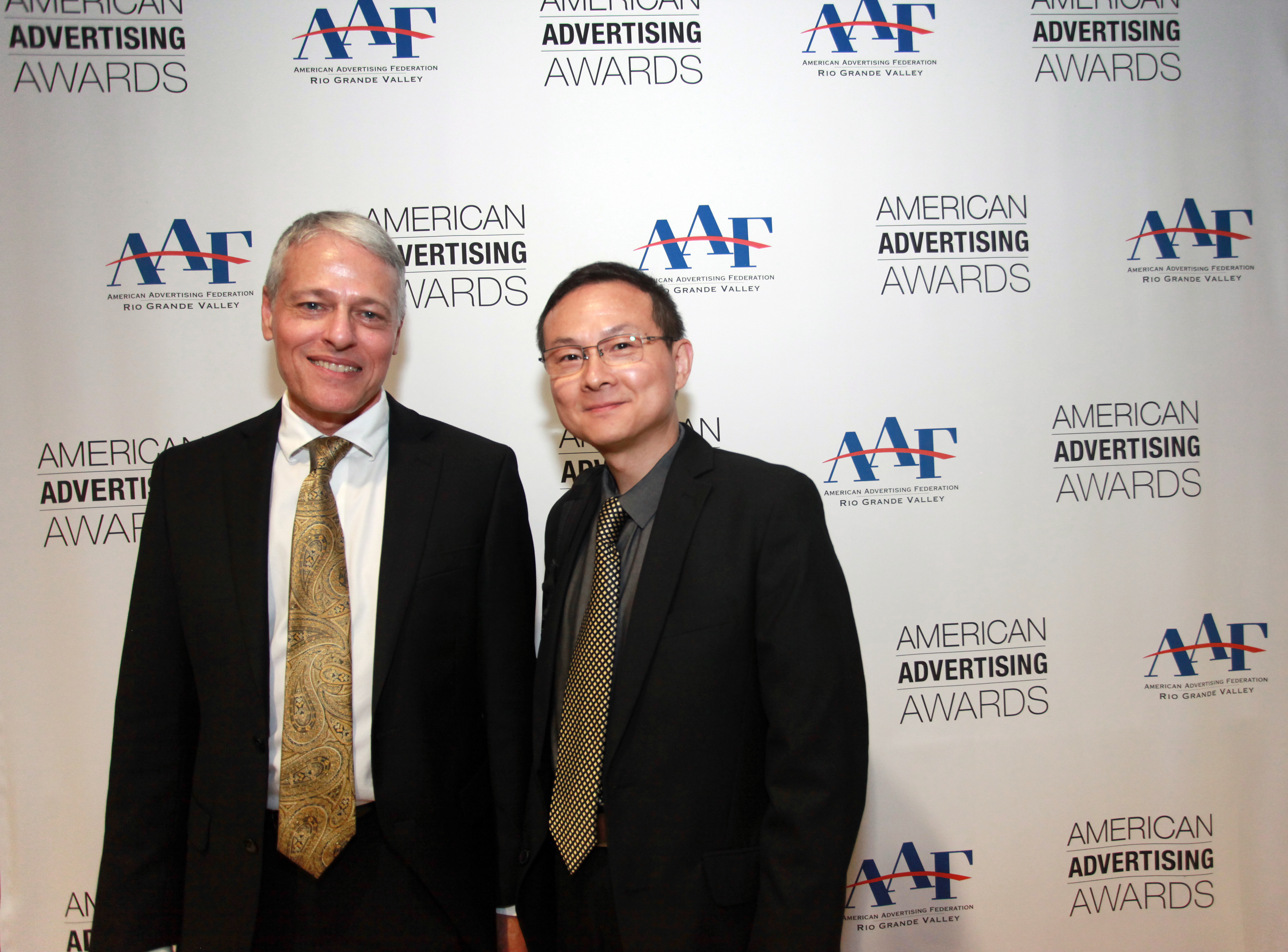 http://www.americanadvertisingawards.com/
http://aafrgv.clubexpress.com/content.aspx?page_id=22&club_id=899663&module_id=172065
American Advertising Award – AAF Rio Grandy Valley Award Winning Entrants – 2016