http://aafrgv.clubexpress.com/content.aspx?page_id=22&club_id=899663&module_id=172065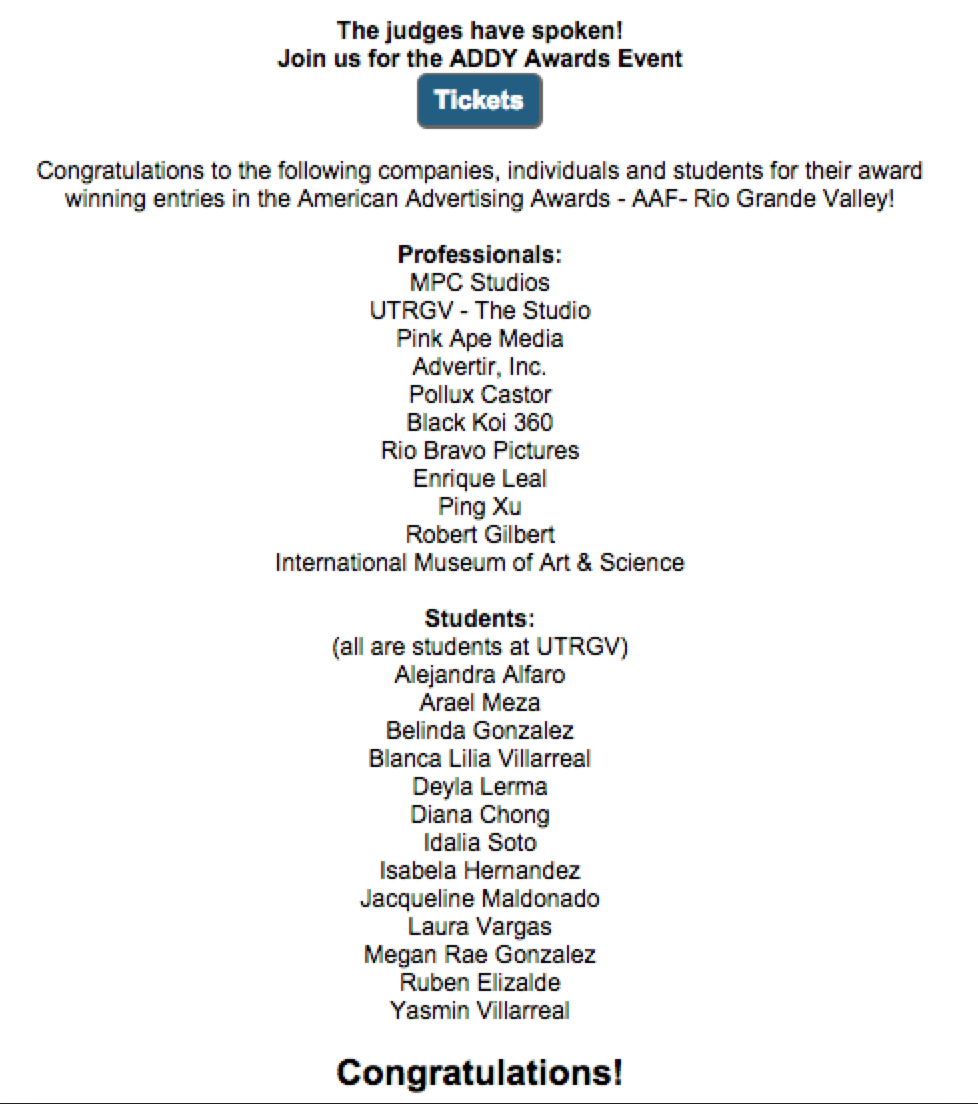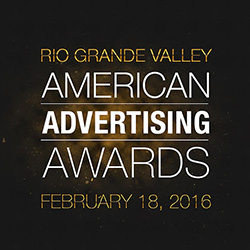 The gala and presentation of ADDY Awards will be held on Thursday, February 18 at 6:30 p.m.
at Legacy
4610 S. Jackson Rd.
Edinburg, TX
The evening will start with a cocktail reception with heavy hors d'oeuvres as you view the entries in this year's competition. Following the reception, everyone will be seated in the style of a theater to view the presentation of awards and winning work. During the Intermission, you are invited to enjoy an array of tasty desserts. There will be an opportunity for group photos after the presentations conclude.
February 12 may be the deadline to purchase the ticket for the ADDY ceremony. If you are an award winning entrant from UTRGV School of Art, and would like to attend the ceremony on Feb 18, please let us know asap. The School of Art will purchase the ticket for you.
You may attend the awards whether you are receiving an award or not. It will be great fun for you to see all of the entries, both student and professional and to mingle with everyone.
Go to www.aafrgv.org for tickets and to view the list of award winners.
Tickets: Professional – $75, Student – $40
http://aafrgv.clubexpress.com/content.aspx?page_id=87&club_id=899663&item_id=469316