The 10th International Jury Exhibition
of Professors & Students of Visual Communication, Korea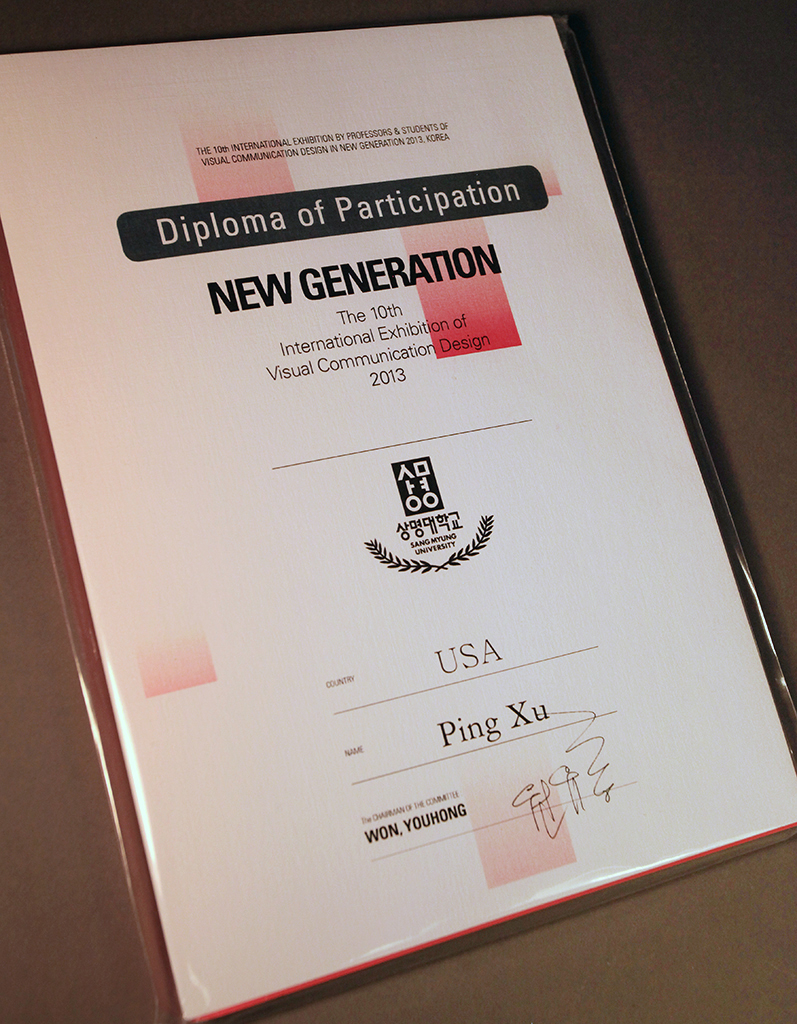 Instructor: Ping Xu
Published Exhibition Book in Korea :
Main Exhibition
November 4 – 8, 2013
SangMyung Gallery
College of Design, Sang Myung University, Korea
Hosted by : SangMyung University
Organizer : Dept. of Visual Comm Design, College of Design, SangMyung University
Sponsor by : Korean Society of Typography, Brand Design Association of Korea, Korean Society of Basic Design & Art, ANBD, Designhouse Inc.
Opening Reception : 14:00 p.m., November 5, 2013, SangMyung Gallery
All above faculty and student works were accepted into the exhibition, and published in the exhibition book. Every entrant will receive the exhibition book by Dec. 22, 2013.